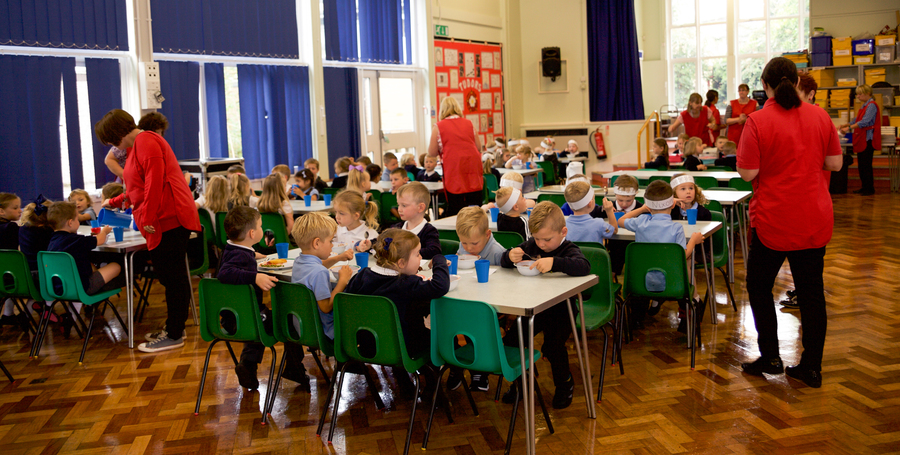 Meals
School dinners are cooked on the premises with a varied and balanced menu throughout the week. They meet the very strict Healthy Eating School Food Standards that have been set by the DFE.
Children can bring sandwiches, but we request that parents meet similar Healthy Eating standards in what is provided for the children.
Please find below current school dinner menu and Universal Infant Free School Meals (UIFSM) information.