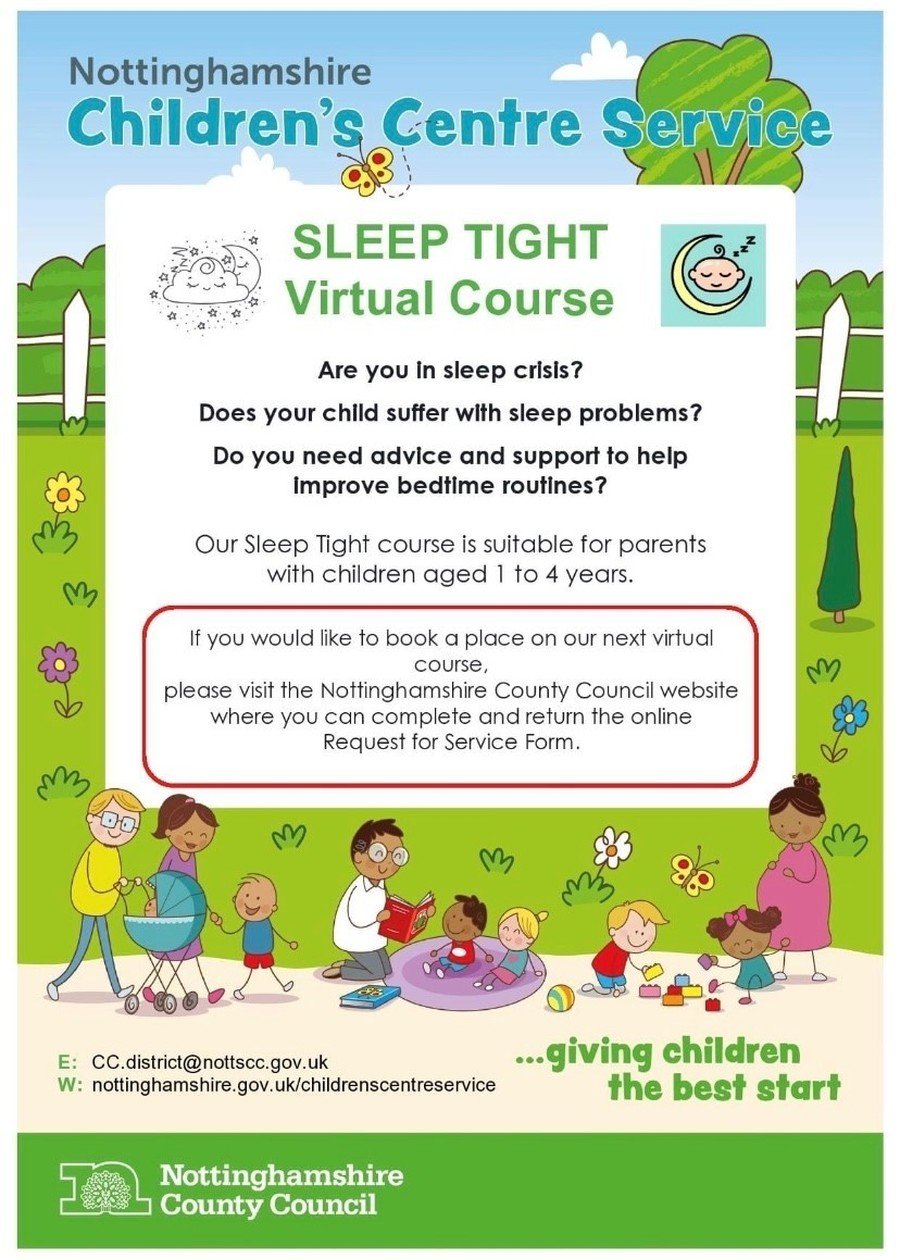 Supporting Your Child at Home:
Children love the Jolly Phonics songs - they are a great way of introducing the sounds that letter make to your children. They are very addictive and easy to learn! Click on the link below:
The BBC have created fab little video clips to support children's phonic knowledge. Click on the link below to access them. You could choose a different phoneme each day to learn about!
Mrs Newton's story and song videos!
Stories to enjoy together:
Foundation 1
fs1@siredmundhillary.notts.sch.uk
The (not so red) Little Red Hen came to visit!
We have had a great time learning the Little Red Hen story and are very good at remembering the words from the text. Last week we had a visitor to the class: The Little Red Hen! She wrote us a letter to let us know she was visiting and even sent us some bread to try! We really enjoyed making friends with her and spent time noticing her features. Then the Little Red Hen sent us ingredients so we could make our own bread! It was delicious!
Sports' Day!
We had such a lovely time during our Sports' Day and I am so proud of how the children tried their best, watched each other's races and cheered other children on. Everyone was so proud of their performance and their stickers, regardless of the place they came. The ice pop treat at the end was much deserved!
Making Boats for Pirate Pete!
Pirate Pete needed a new boat and so we decided to help him. We gathered lots of different materials and each child made a boat. The boats needed to have a mast and a sail and the children were supported with lots of different joining materials in order to be successful. On Test Day we worked together to inflate a pool, fill it with water and test our designs! We learned lots about different materials and found the boats made from plastic tubs floated! As did the polystyrene ones. However, the cardboard boats went very soggy and sank! The children then had the opportunity to build a new boat during the week and improve their initial designs! Everyone had a great time and we were proud of the children's resilience and ability to manage their emotions if their boat sank!
Pirate Pete has lost Polly!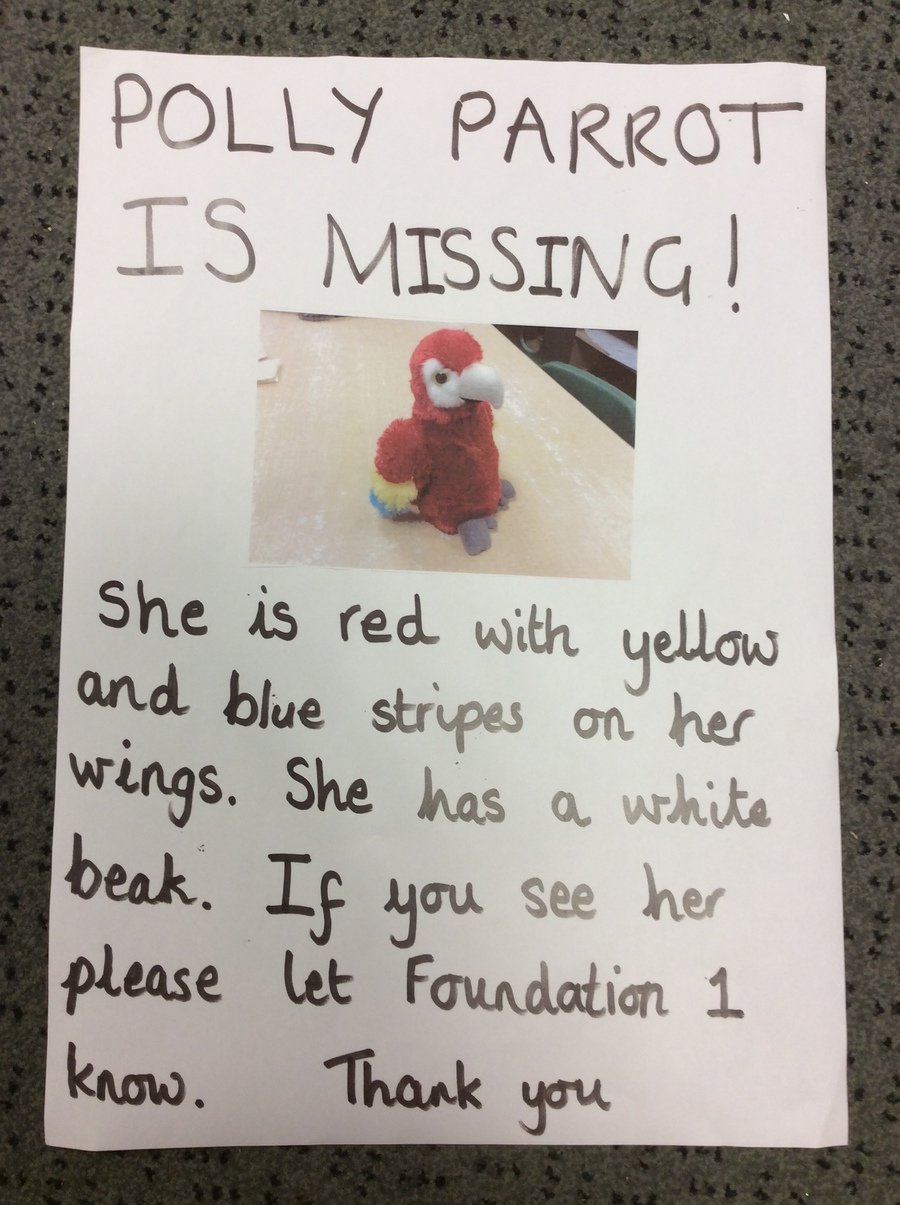 We've had a worrying week at school! Pirate Pete's beloved pet, Polly Parrot, went missing! We made Missing posters, photocopied them and stuck them up around the school grounds...but nobody saw her anywhere. Then, on Thursday we received a ransom note from Blackbeard. We nervously followed his clues the next day and, to our great relief, found Polly safe and well in the Wildlife Area. We left Blackbeard his 10 gold coins and he was never seen again! We felt so proud of ourselves!
Pirates!
We've really enjoyed our Pirates theme, especially our School Summit Day! It was a great way to start our learning off and we all loved dressing up and going on a treasure hunt! We've learned all about maps, directions, pirate songs and the seaside. We made our own pirate ship outside and spent lots of time pretending to be pirates on a voyage! Our friend Pirate Pete helped us develop our oral blending and segmenting as well as our counting skills. We especially enjoyed tea-staining paper to make it look old before making our own Father's Day messages in bottles!
Searching for Spring!
We went to our Wildlife Area armed with our ipad, looking for signs of Spring. We had to look very closely and managed to find lots of flowers, shoots and buds. We noticed the frog spawn in the pond and watched the two ducks that always come to visit us at this time of year. The children took some super photographs to record their finds:
Comic Relief Fun!
We had such a funny day raising money for Comic Relief! We found the joke competition hilarious, well done to Lexi and Alana for the winning jokes! We also loved playing Pin the Red Nose on Mrs Newton!!!
Teddy Bears' Picnic
We were thrilled to receive an invitation for a Teddy Bears' Picnic from Baby Bear! We had to make a list of all the food we needed to buy and make the sandwiches before the picnic. Baby Bear was waiting for us on the playground. It was fantastic!
World Book Day! Character dressing up fun!
Learning About Chinese New Year
We had a great time learning about Chinese New Year! We received a New Year card and an information DVD through the post and enjoyed learning about how the festival is celebrated. We learned the skills of ribbon dancing, made lucky money envelopes and cooked Chinese food. We made a dragon head and performed our own dragon dance outside!
Our Fireworks Party
To celebrate Bonfire Night on the 5th November, we had a Fireworks Party! Mr Guest sent us a letter to say he would buy us some fireworks and we had to organise the party. We needed to make a list of all the things we needed to buy and then, before the party, we needed to prepare the food and drinks. We learned about how to stay safe while Mrs Newton lit the fireworks. The hot dogs, party punch and firework biscuits were yummy and the fireworks were amazing! BANG, CRACKLE, POP and FIZZ!!
We have had lots of fun learning about autumn. We went on a hunt around our school grounds, looking for signs of autumn. We collected natural objects and used these to create autumn collages, prints and within our small world and maths play. We've watched information videos about farmers and how they grow and harvest vegetables. We really enjoyed hammering and chopping pumpkins! We also made observational drawings of vegetables after looking at Frida Kahlo's Fruits of the Earth.
Marvellous Maths Stay and Play!
We had a great time during our maths activity day! We were so pleased with the number of adults who stayed to join in on the fun. We hope that you all felt it useful and learned lots about our high expectations around maths and about how you can support your child at home.
Thank you to Dr Sibson for coming to talk to us about being a doctor. We learned all about stethoscopes, otoscopes, medicines and thermometers!
Children In Need 2019
To help raise money for Children In Need, the children made decorated spotty biscuits and then sold them at the end of the day. By working together we raised around £25. We learned that it is good to do something that helps other people. We are kind and helpful.
Our Spiders and Pumpkins Stay and Play Session
We had a great time at our first Stay and Play session. The activities were all designed around supporting physical development, both fine and gross motor. Thank you to the many parents who supported this event. We hope you had a super time exploring with the children and learning all about how you can help with physical development at home.
Keeping Fit and Having Fun!
Here are three dances from the Go Noodle Website - have fun dancing together! Try to copy the moves (or just go free style!):
Why not try some Cosmic Yoga!
Story and Singing Sessions From the Royal Albert Hall:
Click on the Tiny Happy People link below to take you to their tips and advice, including how to keep active, how to enjoy the outdoors and ways to stay happy and calm at home:
Sleep Issues
Are you having trouble getting your child into a good bedtime routine? Does your child wake through the night and need help to drift back off? Click on the link below for lots of useful information.
Hungry Little Minds is a Government Website that has lots of fun, simple activity ideas for children from new born to aged 5:
Language for Life
This site has lots of tips and advice on how to develop your child's language and communication skills.
The Hanen Centre specialise in developing children's language and communication. Click on the link below to a useful article about how to help your child with their speaking skills: