Click on the link to practise your phonic sounds.
Click here to find E books. Just find your book band and enjoy!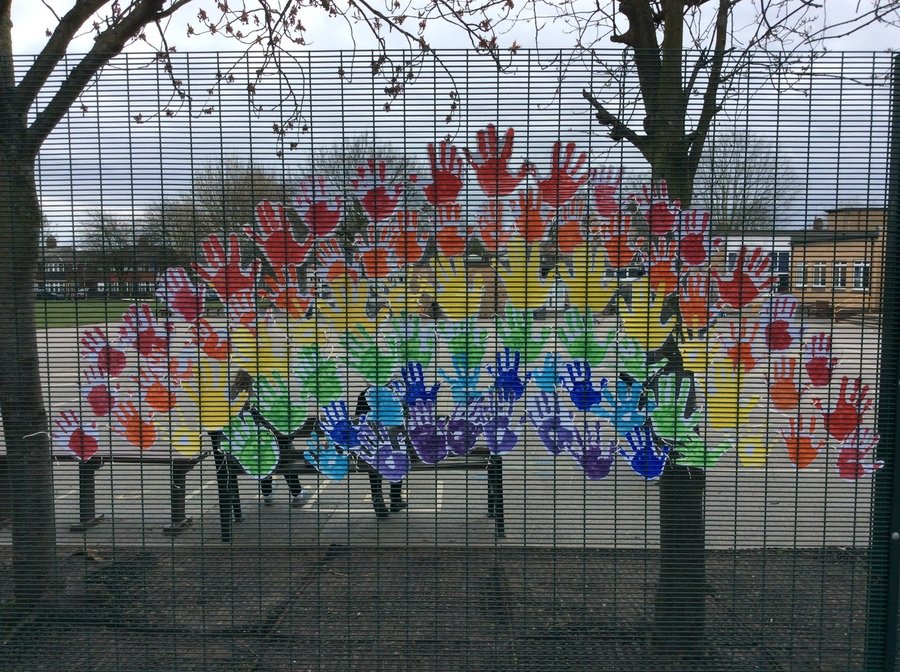 Please remember to check our messages via Marvellous Me. Our class email address is:
Autumn 1
Will you read me a story?
Our favourite Traditional Tales...
An Unexpected Visitor!
We have been so shocked today! We went for a walk and when we returned, someone had been in our classroom, causing havoc! We looked for clues and shared our ideas, coming to the conclusion that Goldilocks had been! She left a terrible mess for us!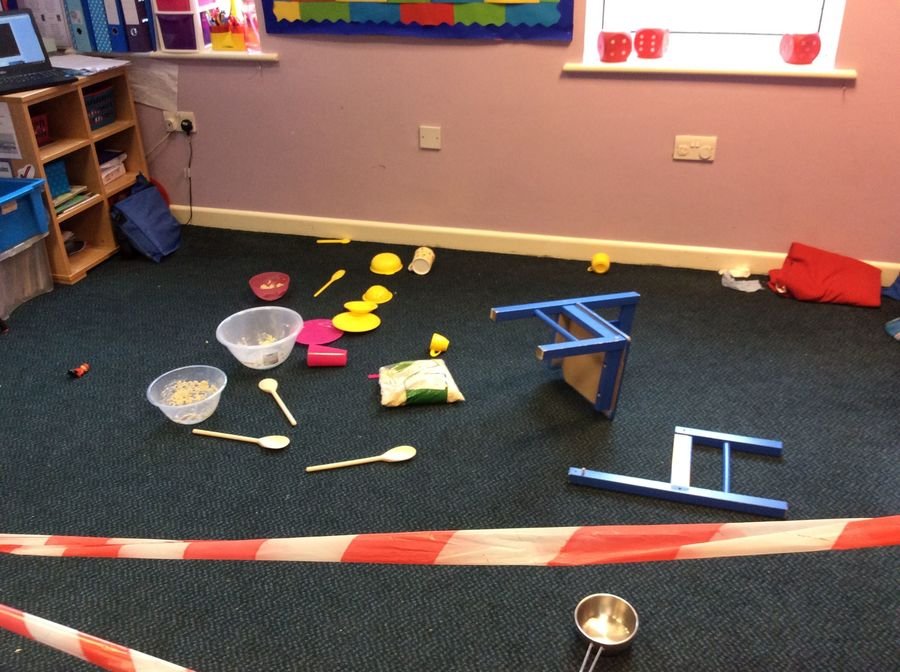 Collaborative Collage Characters!
The children have worked together to create large scale collages of Daddy, Mummy and Baby Bear. First the children drew around their friends, comparing heights to find someone tall, short and medium sized. After cutting the characters out (with a little help) they sponge printed the bears' fur before sticking on items of clothing! The children were all happy with the results :)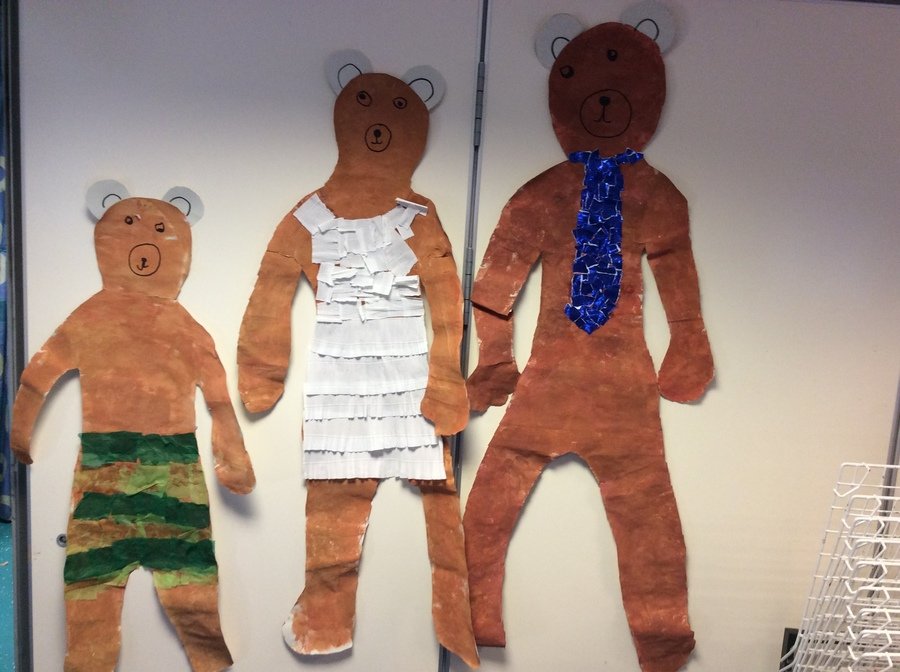 Making Porridge
Mummy Bear sent us an email asking if we liked to eat porridge. She attached some instructions and so we worked in groups to make it. We had to go for a walk while it cooled! When it was just right the children tried it. Most of us thought it was yummy!
An Autumn walk and beanstalk in the classroom!
We went for a walk today, looking for signs of autumn. We gathered lots of leaves and even found big apples growing in the wildlife area. When we returned we were amazed to see a beanstalk had grown in the classroom! We had to chop it down before the giant came down in search for his gold coins! Once the coast was clear, we ate the chocolate coins!!
Here are some of the texts we will be using during this topic.
Foundation 2 Curriculum Planners
A lovely Youtube channel to help children learn to draw. Lots of exciting themes... get squiggling!