Monday 22nd February
Today we are learning about the life of Mary Anning. Can you put yourself in her shoes and plan a diary? Think about what you could see and hear on the beach. How did you feel when the scientist came to visit you?
Tuesday 23rd February
What can you remember about Mary Anning from yesterday? You may want to watch the video again. Use the box up plan you created yesterday to help you write a diary entry as Mary Anning.
Wednesday 24th February
Today we are going to meet a paleontologist who is an expert on dinosaurs. Is there something you would really like to find out about dinosaurs? Think of some interesting questions you want to ask and write them down.
Thursday 25th February
Building on from yesterday, we are going to be researching different dinosaurs. Pick a dinosaur and use the internet or any dinosaur books you may have at home to find out some interesting facts.
Friday 26th February
Using your amazing dinosaur facts, can you write a riddle describing your dinosaur? Be prepared to share them next week with your classmates, I wonder if anyone can guess your dinosaur?
Spelling Words - Week beginning: 22.2.21
| | | | |
| --- | --- | --- | --- |
| now | grow | tried | field |
| eat | head | her | after |
| do | little | | |
Week Beginning - 22.2.2021
Task 1 - Complete the spelling task - tricky words
Task 2 - Create some dinosaur similes (as tall as a mountain, as fierce as a lion, etc.)
Task 3 - Sam and Bat play ball - Use the conjunctions and, but and so to complete the sentences
Click the following link to access Purple Mash
https://www.purplemash.com/sch/SirEdmund
Week Beginning - 22.2.2021
Purple Mash Reading Comprehension
Ned and the Jungle Animals - Chapters 1 and 2
Task 1 - Read chapter 1 and complete the reading comprehension.
Task 2 - Read chapter 2 and complete the missing words activity.
Click the following link to access Purple Mash
https://www.purplemash.com/sch/SirEdmund
Log into Oxford Owl, find the correct book band for your child and enjoy reading for 15 minutes a day.
Click the picture link below
Look at all the amazing things we have been doing at home!
Becoming a weather reporter for the day!
This half-term our topic is
Dinosaur Planet!
This topic develops the children's knowledge about dinosaurs and fossils, and the amazing discoveries of palaeontologists such as Mary Anning. The children will become palaeontologists! It aims to encourage children to identify changes in the world. It provides the opportunity for the children to express themselves creatively through sketching, animations and puppets.
Inspirational Text - Where the Wild Things Are
We will be learning about ...
making predictions

writing our own stories
Non-fiction - Dinosaurs
We will be learning about ...
Riddles
We will be writing riddles to describe dinosaurs.
We will be looking at the use of similes to describe.
In Maths we will be learning:
Numbers to 100

Addition and subtraction using numbers to 30

Multiplication - adding equal groups

Division - sharing into equal groups

Money - recognising coins and adding amounts
Let's Learn ...
Double numbers to 10

Half numbers to 20

Number bonds to 10 (0+10, 1+9, 2+8, 3+7, 4+6, 5+5)

Count in 2s, 5s and 10s

1/2/3 more and 1/2/3 less using numbers to 20
We enjoyed creating buildings in the style of the buildings in 1666. Then we had our own Great Fire of London!
Topic
We will be learning about ...
Science - Animals
classify animals into animal groups (mammals, reptiles, fish, birds, amphibians

recognise animals that are herbivores, carnivores and omnivores

recognise what animals need to stay healthy
History - Mary Anning
recognise events from the life of Mary Anning

recognise how life has changed since the time of Mary Anning
Geography - Continuous Provision
Art
look at the use of symmetry in art

create prints
Artists -
DT - Puppets
designing, making and evaluating puppets
ICT - Animated Storybooks
use a paint package the create pictures

types sentences to tell a story

add sound

create movement
RE - Celebrations and Festivals
learn about different celebrations and why they are important to people

identify celebrations that are important in different religions

recognise why Easter is important to Christians
PSHE -Physical Health and Mental Wellbeing
understand how to stay healthy

understand the importance of physical and mental health
Music - Jolly Music
recognise pulse, rhythm, pitch and beat in a piece of music
If you have any questions/concerns please feel free to email us using the Year 1 email.
Monday 22nd February
We are learning about the different ways to classify different animals. Can you put the animals into the correct groups? Think about the different characteristics they have.
Tuesday 23rd February
Bronze
We learning how to identify herbivores, carnivores and omnivores. Can you group the animals correctly? Think about what the different animals may eat.
Silver
Can you write some sentences explain what herbivores, carnivores and omnivores are? Use the information provided or do your own research on different animals to find some examples.
Wednesday 24th February
Choose an activity from the Well-being Wednesday sheet and enjoy some time away from the screen!
Thursday 25th February
We are going to be creating our own animated E-books on purple mash.
Can you write your own story about dinosaurs? Imagine a character that has travelled back in time to the Jurassic Period and discovers a mysterious dinosaur egg. What could happen next?
Remember to check your '2dos' on purple mash to find this task.
Complete a Joe Wickes PE session from you-tube.
Click the link below to access PE session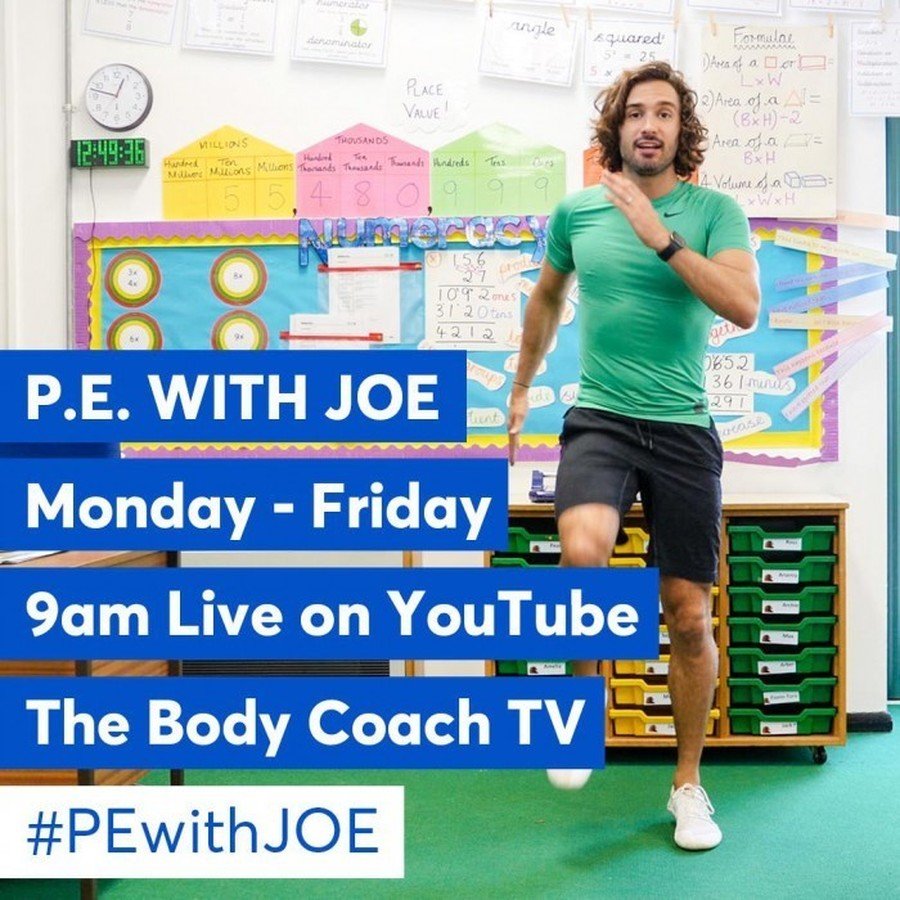 Purple Mash Activities - 22.2.2021
Task 1 - Label the different parts of the dinosaurs
Task 2 - Complete the paintings of a t-rex or a stegosaurus
Task 3 - Practice typing using the index finger on your left hand.
Click the following link to access Purple Mash
https://www.purplemash.com/sch/SirEdmund
Take a look at our amazing polar bear projects!
We have also found out lots of interesting facts about polar bears!
Weather Around the World!
Click on the links below to access the website
Take a look at some of our fantastic bird drawings!
PE - Multi-Sports
PE is on Tuesday this half-term.
Please ensure your child has a white t-shirt, tracksuit trousers/leggings, a sweatshirt and trainers/pumps.
Homework
Please see your child's homework timetable.
Reading
Reading books will be changed every Monday. Please write in your child's diary each time they read at home so they can earn reading points! This should be at least 5 times a week!
Spelling test
Spelling test will be every Monday.