Maths
Summer term
Week commencing 20/07/20
Revision on Purple Mash :
https://www.purplemash.com/sch/SirEdmund
2do: Compare and order fractions:
Compare and order fractions, including fractions greater than 1.
2do: : Roman Numerals
Read Roman numerals to 1000 (M) and recognise years written in Roman numerals.
Monster Multiplication
Please could you learn the song below and record your performance so it can be included in a leavers' video.
You should send your recording to:
year6@siredmundhillary.notts.sch.uk
Enter text...
Congratulations Year 6 !
You have been awarded a Certificate of Achievement in recognition of your contributions to helping our country right now!
Here's his message for you : https://youtu.be/xCbcOhHJAU4
Our pupils spreading cheer to our local community and reminding them to stay home and say safe!
Year 6 Curriculum Planning
Summer term
Week commencing 20/07/20
Log on to :
https://www.purplemash.com/sch/SirEdmund
Task 1:My Storm Poem
Before completing this task, read chapter 1 of The Lost City of Mythos
In this chapter there was a torrential storm. Write a list of all the sights & sounds that you experience in a storm. Can you think of some similes or metaphors to describe the thunder, rain or lightning? Use your ideas to write a poem about a storm.
You MUST look at the 'Think About' points to help you write your poem.
https://www.purplemash.com/sch/SirEdmund
Task 2: An Incredible Journey
(linked with this week's text - The Lost City of Mythos)
After reading chapters 1-2
Imagine that you have just taken a ride on a magical animal. Did it fly like Pegasus? Maybe it ran faster than a car on a motorway. What did you see on your travels? Were you nervous or full of excitement?
You must include the following:

*Capital letters and full stops
*Use a variety of conjunctions
*Use a range of fronted adverbials
*Parenthesis to add extra information
*Relative clauses
*Semi colons and colons to mark boundaries between clauses
*Organise writing into paragraphs
*Curriculum words
SPAG
2do: The Passive game
Use of the passive to affect the presentation of information in a sentence.
2do: Circus Tricks
Use the colon to introduce a list and use commas or colons within lists.
*Read the relevant pages in your SPAG CGP Study Guide


*Read the sentence first




*Look at the words you are given to the right hand side to use to edit the sentence




*Move words and punctuation in and out of the sentence to complete it
*It will only allow you to move on once the sentence is correct.
Both tasks will only allow you to hand them in when you have achieved a high enough score. Keep going until this happens.
Spelling
This week's spellings are:
equipped
especially
exaggerate
excellent
existence
explanation
foreign
forty
frequently
government
guarantee
harass
hindrance
Young Authors' Competition 2020
We are delighted to announce the opening of our 2020 Young Authors' Competition
Could you write for Fonetti?​
Creativity often strikes when we least expect it – particularly during a pandemic. Shakespeare wrote King Lear while he was quarantined for plague and Sir Isaac Newton discovered calculus. We're excited about all the future writers, artists and illustrators that will create their best work during these lockdown days. That's why we're launching a competition for all the young writers out there with amazing ideas.
To enter, word wizards simply choose one of the pictures from the categories below and write a story that brings it to life. It can rhyme and it can be as bonkers as your imagination but it must be written in English and not go over the word limit.
There's two categories:
up to 9 years of age (with a max of 600 words per story)
10 years and over (with a max of 900 words per story
The following pictures are for the up to 9 years of age category
The following pictures are for the 10 years and over category
Stories will be judged by these phenomenal writers:
National treasure, broadcaster and author of 'My Animals and Other Family'
Author of the famous Horrid Henry series
Radio DJ, TV presenter and co-author of the popular Kid Normal series
Radio presenter and co-author of the popular Kid Normal series
And, of course, there's prizes
The lucky winners of each category will have their stories illustrated by Canadian illustrator and cartoonist Angus Bungay, published on Fonetti and shared with eager readers across the world. You'll also receive a signed book from the judges.
But the good news doesn't stop there. The judges will choose one overall winning entry where the author will receive a printed copy of their story and a framed copy of their front cover.
So, what's stopping you? Get scribbling and send your entries to competitions@fonetti.com before midnight on Friday 31st July 2020. Don't forget to include a grown-up's name, your name (as the writer) and your age together with your story. If writing is tricky for you, please send a voice recording.*
Winners will be announced on Monday August 24th 2020.
Well done to everyone who took part in Young voices 2020. It sounded fantastic! You've certainly got the power in you !
Summer term
Are you looking for something creative to do ? Do you love singing, dancing or acting ? Check out :
https://www.mousetrap.org.uk/every-home-a-theatre
Be sure to upload your performance to the Y6 Purple Mash Blog
https://www.purplemash.com/blog#/app/blog/5e7250aae7e813445d29550c/
Spring 1 - Frozen Kingdom
Spring 1 - Frozen Kingdom
We have had an extremely exciting start to the half term as we've been investigating icebergs to help us learn all about the polar regions.
We observed the icebergs throughout the day after placing different substances on them to see what happened. After that, we planned our own investigations based on what else we wanted to learn and find out.
Have a look at our pictures below...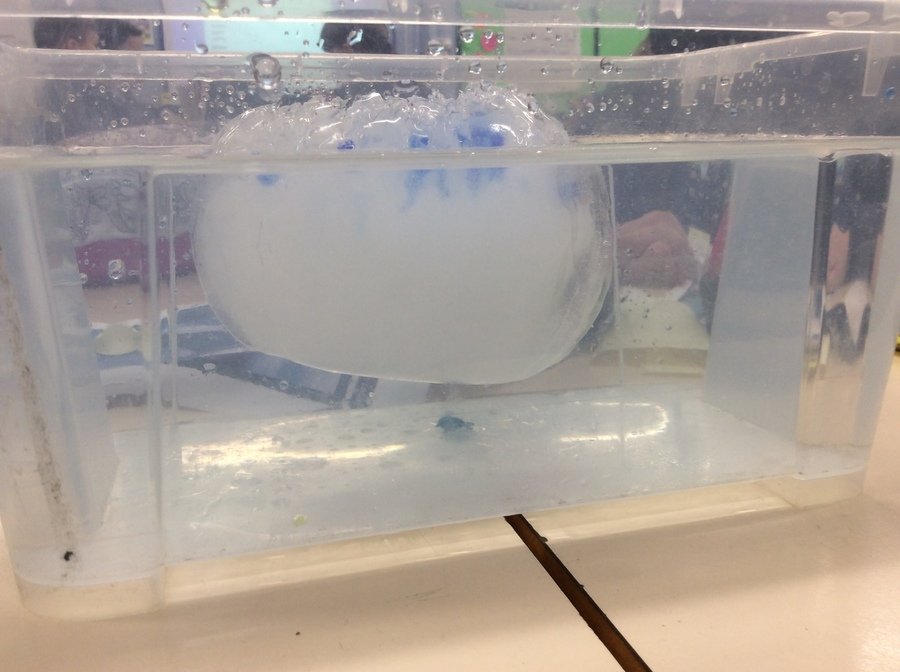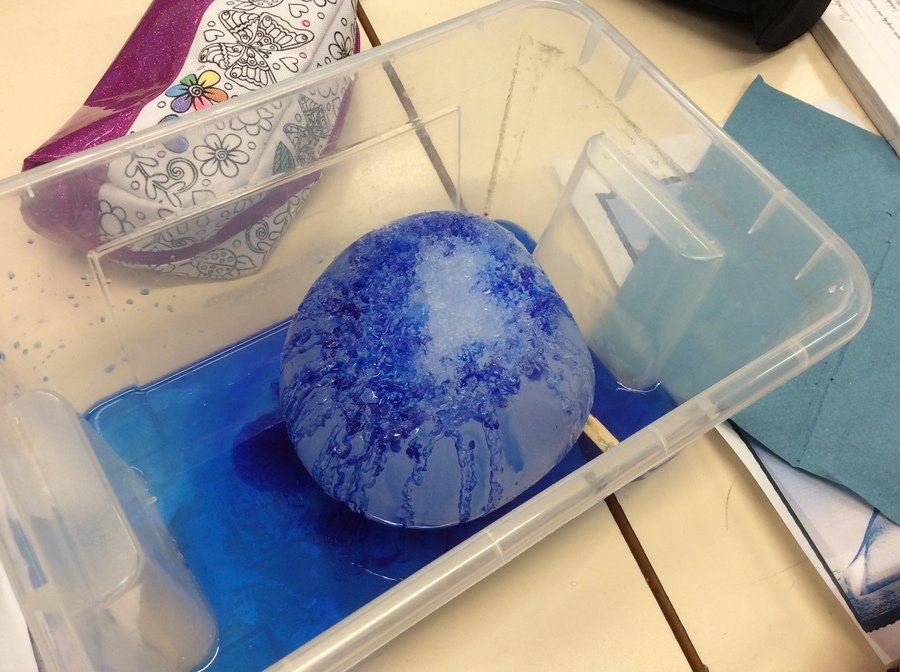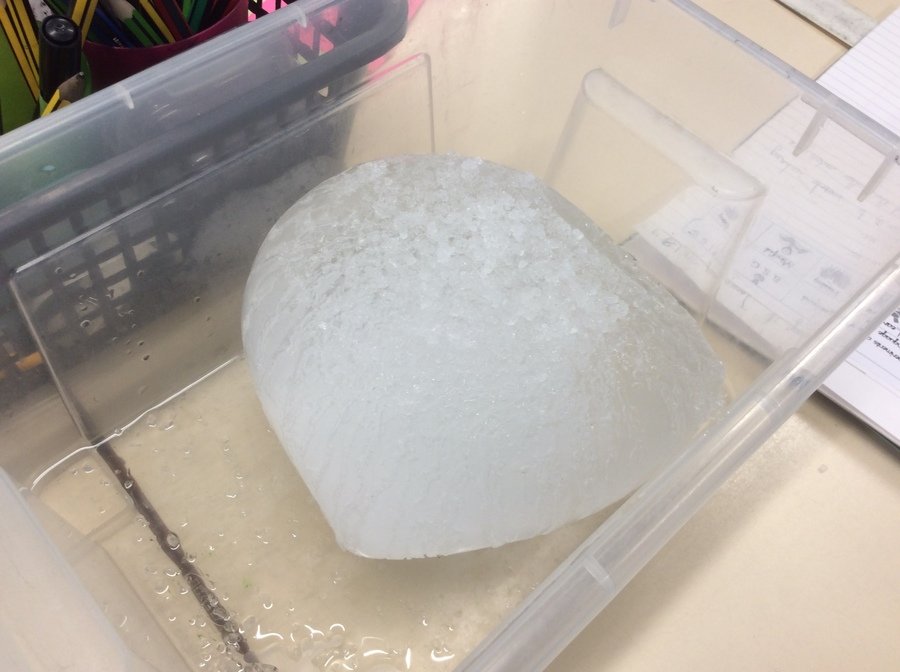 Spring 2 & Summer 1- Blood Heart
Year 6
This week, we have started our Blood heart topic by dissecting a pig's heart. We identified the aorta, vena cava, right and left atrium, right and left ventricle and the heartstrings (chordae tendineae).
We are now going to explore the circulatory system and explore the effects of exercise and drugs on the heart.
13.12.19
Thank you very much to all parents/carers who attended our WWII showcase this afternoon. It was lovely to see so many of you attended and support your child's learning. We hope you enjoyed it.
Autumn 2
What a very exciting term it's been !
On our first day back we had an Evacuee Day where all of Y6 came in dressed as evacuees from WWII. This was a brilliant way to begin the year and immerse us into our topic, 'A Child's War.'
On the 27th of November, we visited The National Holocaust Centre in Laxton. The exhibition allowed us to follow the journey of Jewish children who lived during the 1930s and WWII. We also got the opportunity to talk to a holocaust survivor, Ruth Barnett, who shared her own personal story-something which we all found very moving.
We have also been learning all about World War II: why it started; who were our allies; rationing and evacuation; the devastation of The Blitz; and the major events of the war.
On the 12th and 13th of December we visited 'The Vicarage' to share our learning with the residents and give them some of 'Eggless sponges' which we created in DT using the meagre rations families would received during WW2. We also had a 1940's style sing along session with them and demonstrated our Jive. (See our picture gallery.)
Reminders!
Please ensure your child has the following in school every day:
Reading log

Reading book

All CGP workbooks and study books (as we will be using these in class)

PE kit (as we do change our PE day)

Water bottle
Reading logs will be checked daily. Children need to record the book they are reading; what pages they have read; and it must be signed.
Homework is due in every Thursday.
Spelling test is every Friday.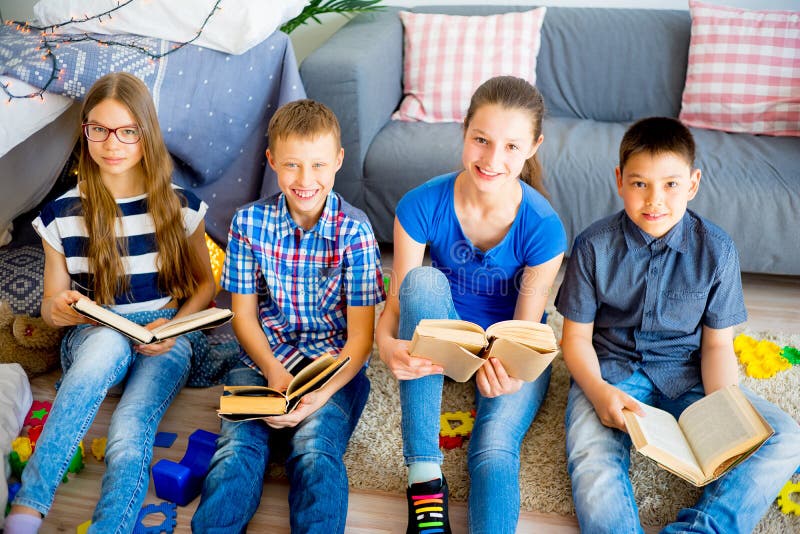 Reading
Summer term
Week commencing 20/07/20
Log on to :
https://www.purplemash.com/sch/SirEdmund
Read all 6 chapters: The Lost City of Mathos
Both of this week's writing tasks are based upon the information you have read and been given within the text.
Don't forget to tell everyone what you've been reading on our Y6 Purple Mash Blog and be sure to recommend anything you've really enjoyed.
Or if you're looking for a new reading challenge, why not try a 10 minute challenge on authorfy.
https://authorfy.com/10minutechallenges/
POETRY
Fancy a poetry challenge ? Check out :
https://www.lovereading4kids.co.uk/submit-poem-entry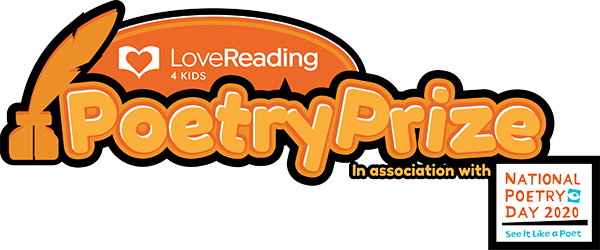 Why not upload this week's English task?
OTHER USEFUL HOME LEARNING WEBSITES / LINKS:
Maths:
https://whiterosemaths.com/homelearning/year-6/
https://whiterosemaths.com/resources/classroom-resources/problems/?fbclid=IwAR2-odoe_9av80oxouM8QSUmkVHnv_EWA98CgM8bNbcIARMVVtkY7kOLlFI
https://www.topmarks.co.uk/maths-games/7-11-years
www.bbc.co.uk/bitesize/dailylessons
( Great for mental maths practise )
https://www.themathsfactor.com
English
https://www.topmarks.co.uk/english-games/7-11-years/spelling-and-grammar
https://www.ictgames.com/mobilePage/literacy.html
https://www.literacyshedplus.com/en-gb/browse/free-resources/key-stage-2-activity-packs
www.bbc.co.uk/bitesize/dailylessons
Spelling
http://www.ictgames.com/mobilePage/spookySpellings/index.html
Reading
https://home.oxfordowl.co.uk/books/free-ebooks/
https://www.booktrust.org.uk/books-and-reading/bookfinder/
https://www.lovereading4kids.co.uk/
https://www.poetrybyheart.org.uk/
https://childrens.poetryarchive.org/
https://theday.co.uk/subscriptions/the-day-home
Story
bit.ly/AudioElevenses ( 11am daily )
https://www.ruthmiskin.com/en/find-out-more/help-during-school-closure/
Topic
https://www.thenational.academy/online-classroom/year-6/#subjects
www.bbc.co.uk/bitesize/dailylessons
Art
https://www.harleygallery.co.uk/learning/virtual/
PE
https://www.youtube.com/watch?v=xCbcOhHJAU4&feature=youtu.be
https://www.youtube.com/channel/UCAxW1XT0iEJo0TYlRfn6rYQ
https://www.youtube.com/results?search_query=GO+NOODLE
https://www.youtube.com/watch?v=PbDE474X07o
https://www.youtube.com/watch?v=t6PmB6tMBOc
Please find some top tips for improving your well-being in the newsletter below :
PE
P.E is on Wednesday afternoon this half term . Please make sure you have both an indoor and outdoor kit as we will be outside whenever it is dry.
Our class text - Pig Heart Boy
What can you find out about Xenotransplantation ?
What do you think about Xenotransplantation ?
Spring 1 - Class text
Shackleton's journey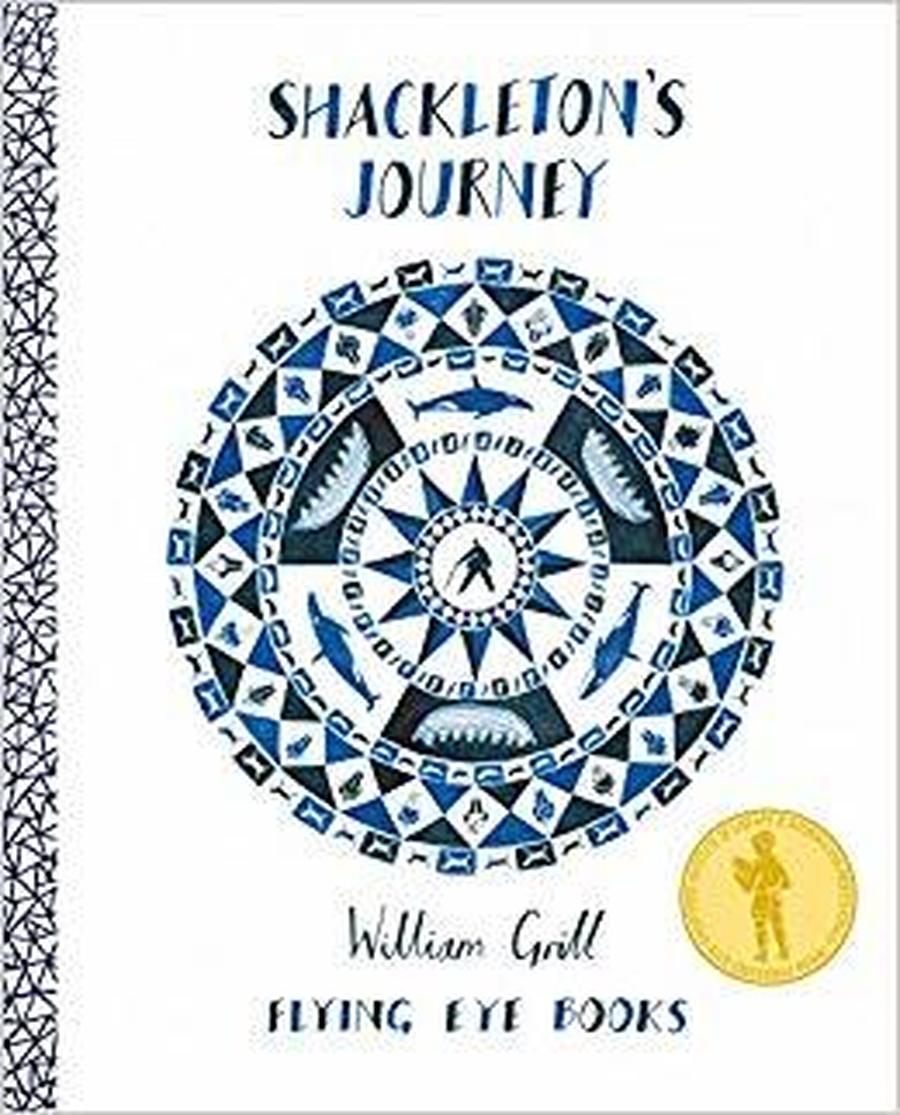 Why not research other polar explorers ?
Have any women been to the poles ?
The Year 6 Team
Mrs Joyston - Year 6 Teacher
Mrs Adamson - Year 6 Teacher
Mrs Powell - Year 6 Teacher
Miss Chapman - Teaching Assistant
Mrs Wright - Teaching Assistant
This term , we wrote narratives based on 'The Piano' video. This has inspired us to write descriptively, emotively and to use figurative language to engage the reader. We can't wait to share them when they are complete!
Feeling inspired?
Why not have a go at one of the following topic projects at home?
Write an explanation of the Circulatory system

Make a model Circulatory System

Write a song about the Circulatory system

Write a love poem

Write a love story

Create a guide to keeping the heart healthy

Compare the human circulatory system with that of other animals

Create a persuasive leaflet on quitting smoking in order to keep the heart healthy